Popular Supplement: All about Apetamin Syrup and Its Role in Weight Gain
Many of us are focused on weight loss, and we often don't think about the other end of the spectrum, which is being unable to gain weight. Trying to add body weight can be just as hard, and, similar to people's tendency to use supplements to shed pounds, some claim to do the opposite. In this article, we'll discuss Apetamin, what it is, and its benefits and precautions.
What is Apetamin syrup?
Apetamin syrup is knowns as a vitamin syrup, claiming to assist with swift weight gain by increasing the user's appetite. The syrup's main ingredient is cyproheptadine hydrochloride, a known antihistamine used to treat allergies. However, it also contains other vitamins, including B vitamins and the amino acid L-lysine. 
Besides treating allergy symptoms, cyproheptadine hydrochloride has other effects on the body, including elevating appetite. 
However, you're not likely to find this supplement on the shelves of health stores, at your chemist, or some online vendors. Apetamin is manufactured by a pharmaceutical company in India named TIL Healthcare PVT. 
Ingredients
One teaspoon or 5ml of Apetamin syrup contains the following ingredients:1Garland V, Kumar A, Theisen B, Borum ML. June 23, 2020. Apetamin Hepatotoxicity: Potential Consequences of Purchasing a Body Enhancement Drug Off the Internet. ACG Case Rep J. DOI:10.14309/crj.0000000000000398
2g Cyproheptadine
150 mg L-lysine
4.5 mg of Dexpanthenol
15 mg Nicotinamide
2mg Thiamine
1mg Pyridoxine
Though the syrup does contain some vitamins and an amino acid, the only ingredient connected to actual appetite increase and subsequent weight gain is Cyproheptadine.2Homnick DN, Homnick BD, Reeves AJ, Marks JH, Pimentel RS, Bonnema SK. August, 2004. Cyproheptadine is an effective appetite stimulant in cystic fibrosis. Pediatr Pulmonol. DOI:10.1002/ppul.20043 
Eat tasty food and lose weight with Unimeal app!
Take a Quiz – Get personal meal plan – Achieve your weight goals!
Start Quiz
Is Apetamin available in capsule form?
You'll be able to find Apetamin as both a syrup and capsules or pills, but there is a significant difference between the two when it comes to the ingredient profiles. While the syrup contains extra vitamins and amino acids like nicotinamide and L-lysine, the capsules contain only the antihistamine Cyproheptdadine.
The syrup is mainly used to treat weight gain; however, the capsules contain the same main ingredient linked with increased appetite.
How does it work?
The central claim is that Cyproheptadine Hydrochloride has an appetite-increasing effect. However, while the predominant mechanism causing this is still undecided, there are several theories on how Cyproheptadine increases appetite.
A study conducted on malnourished and underweight children has shown that Cyproheptadine Hydrochloride can increase IGF-1 levels, also known as insulin-like growth factor. IGF-1 is a hormone identified as a weight gain mechanism. However, while it is effective in treating malnourishment, its use can also cause obesity if taken by someone who has a healthy weight.3Mahachoklertwattana P, Wanasuwankul S, Poomthavorn P, Choubtum L, Sriphrapradang A. May 22, 2009. Short-term cyproheptadine therapy in underweight children: effects on growth and serum insulin-like growth factor-I. J Pediatr Endocrinol Metab. DOI:10.1515/jpem.2009.22.5.425  
Another study revealed that it appears to stimulate the hypothalamus, which is a section of the brain that regulates numerous physiological functions, including appetite regulation via Ghrelin and Leptin, also known as the hunger and satiety hormones.4Najib K, Moghtaderi M, Karamizadeh Z, Fallahzadeh E. December 24, 2014. Beneficial effect of cyproheptadine on body mass index in undernourished children: a randomized controlled trial. Iran J Pediatr. PMID:26019782
Finally, L-lysine, which is an ingredient in Apetamin syrup, has been linked to an increased appetite in animals. However, no human trials have ever been conducted, so it remains a theory.5Yang QQ, Suen PK, Zhang CQ, Mak WS, Gu MH, Liu QQ, Sun SS. May 2, 2017. Improved growth performance, food efficiency, and lysine availability in growing rats fed with lysine-biofortified rice. Sci Rep. DOI:10.1038/s41598-017-01555-0 
Is Apetamin legal?
The short answer is no. In many countries, including the US and UK, it is illegal to sell Apetamin, whether in syrup or capsule forms. The reason is that one of the main ingredients, which is also closely linked to appetite increase, is available via prescription only. 
Thus, you can only get Cyproheptadine Hydrochloride legally if a doctor prescribes it. 
On top of that, Apetamin does not have the FDA's approval due to several safety concerns. Safety notices have been issued regarding the import of the drug due to many possible side effects.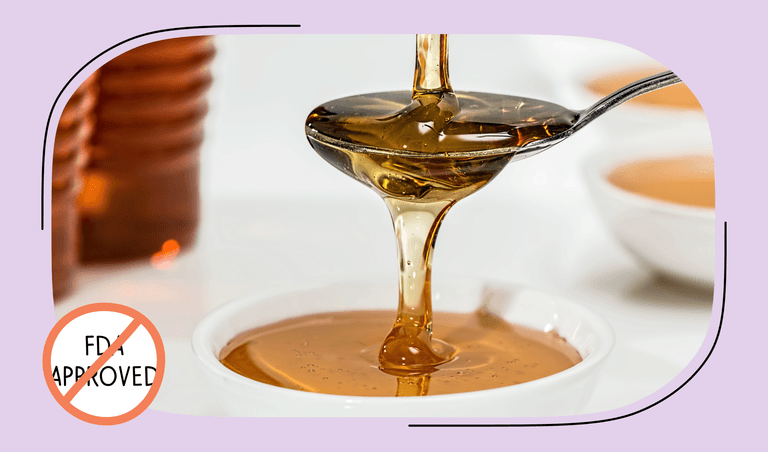 Possible side-effects
The side effects linked to Apetamin are unsettling, so it's important to know what you're in for if you take the syrup or the capsules without the consent of your healthcare practitioner. Side effects include:
Irritability
Tremors
Sleepiness
Dizziness
Blurred vision
Nausea and diarrhea are also not uncommon, and taking Apetamin can lead to life-threatening situations like liver toxicity and even liver failure.6Garland V, Kumar A, Theisen B, Borum ML. June 23, 2020. Apetamin Hepatotoxicity: Potential Consequences of Purchasing a Body Enhancement Drug Off the Internet. ACG Case Rep J. DOI:10.14309/crj.0000000000000398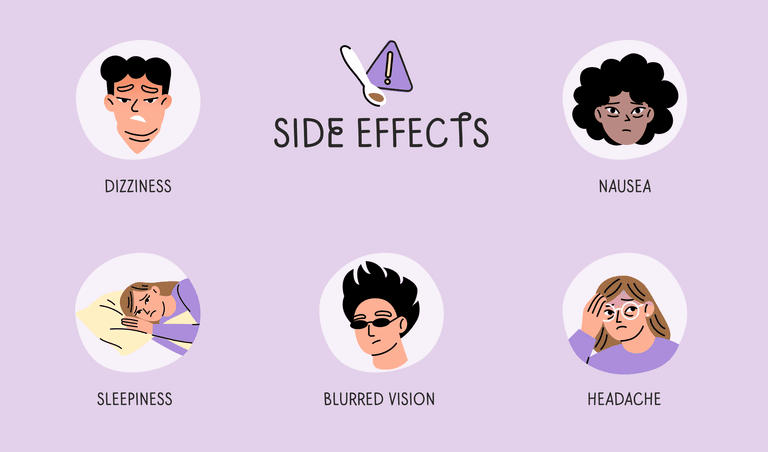 Summary
Apetamin is closely linked to weight gain due to the ingredient Cyproheptadine Hydrochloride, which is known to increase appetite. It is available as a syrup and in capsule or pill form; however, the syrup contains extra vitamins and amino acids, while the capsules don't. Though several theories link Apetamin to increased appetite and weight gain, a primary physiological mechanism has not yet been established.
Important
Make sure to note that it is illegal to sell Apetamin in the US and is also not regulated by the FDA.7Food and Drug Administration n.d. FDA Import Data: Banned Imports. FDA.gov. Retrieved from https://www.accessdata.fda.gov/cms_ia/importalert_190.htmlYou can only get Cyproheptadine from your healthcare practitioner legally via prescription. Before considering Apetamin for weight gain, we suggest you try alternative strategies first.