7 Simple Ways to Eat More Greens
Your daily menu must include fruits and vegetables to prevent chronic diseases like diabetes and heart disease. Federal guidelines recommend eating at least 2-3 cups per day of vegetables as part of a healthy eating pattern. We have found some easy ways to help you include greens in your nutrition daily.
1. Add vegetables to your breakfast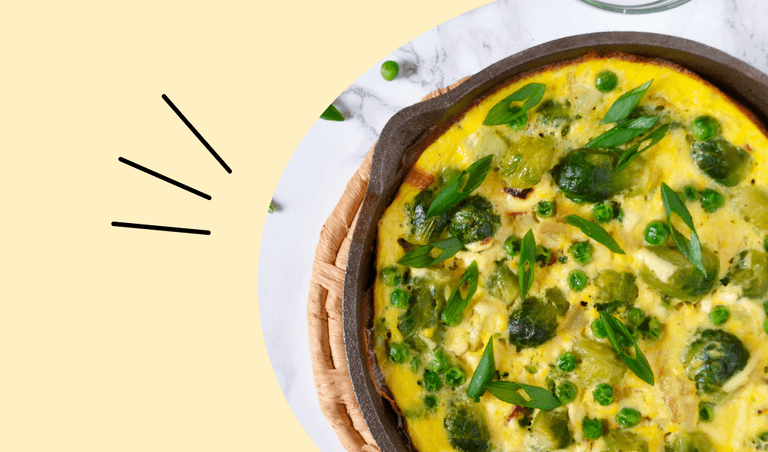 One of the healthy ways to start your day is to eat eggs with veggies for breakfast. According to the study, this combo can improve your mood and give you energy for a more productive day. Additionally, there are different methods on how to cook eggs with greens to not be tired of this flavor combination. One day you can just stir vegetables into an omelet; cook an avocado-egg toast on another day.
Eat tasty food and lose weight with Unimeal app!
Take a Quiz – Get personal meal plan – Achieve your weight goals!
Start Quiz
2. Make leafy greens sandwiches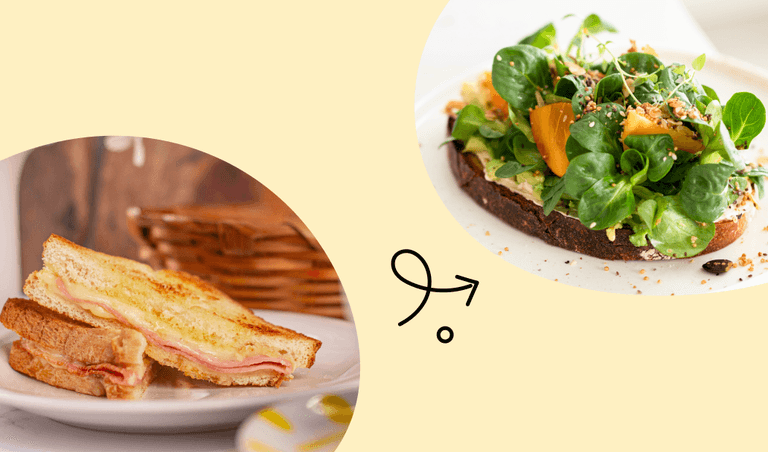 Replace your typical loaf-salami-cheese-loaf sandwich with a green one. It can be prepared by combining seasonal vegetables with lettuce leaves. This combination will give you a richer taste and keep your sandwich fresh longer. Don't be afraid to experiment and, except for sandwiches, try making wraps using greens. Instead of tortillas, take kale, and add some fresh cucumbers, tomatoes, and sliced chicken. 
3. Drink a vegetable smoothie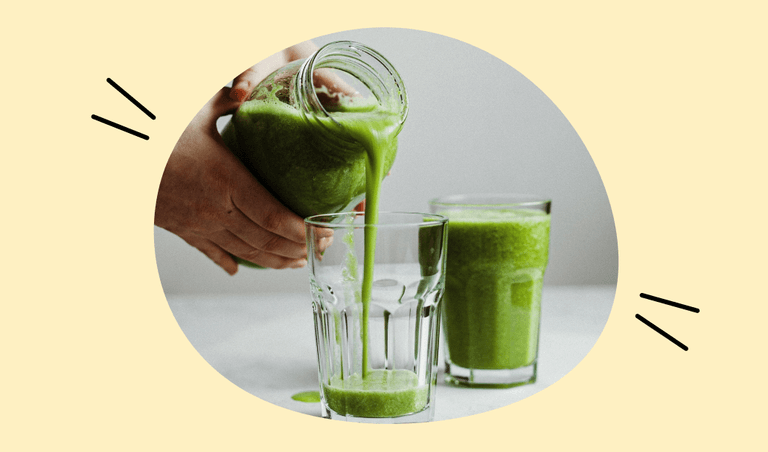 If you are always in a hurry and don't have time for a long, lazy breakfast, try replacing it with a vegetable morning smoothie. The recipe is easy as it sounds: just put all the veggies in a blender! Improvise with different ingredients: it can be a leafy recipe with spinach or an assorted veggie smoothie mixed with berries or fruits. You can add some fresh herbs like mint, basil, and parsley for a better taste and flavor. Add a few teaspoons of honey to make your smoothie sweeter.
4. Have a snack with greens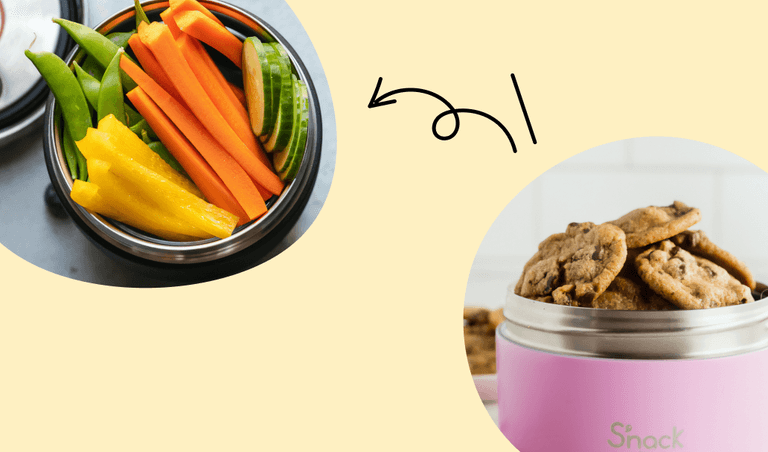 Yes, we feel your pain! Cookies and chips are so delicious, but unfortunately, these snacks can give you some additional, uncontrolled kilos. Try to replace junk food with a veggie snack if you go to work. Fill your lunchbox with chopped greens. Add hummus, guacamole, greek yogurt, or cream cheese to vary the menu.
5. Cook your favorite recipes in a veggie way
For example, if you're a fan of Italian cuisine, like pasta or lasagna, here are some options for making these meals healthier. Replace beef for chicken mince. Instead of lasagna layers use zucchini or eggplant. Try for example, Primavera pasta recipe with fresh veggies: zucchini, carrot, tomatoes, and broccoli.
6. Make a rule to eat vegetables as a side dish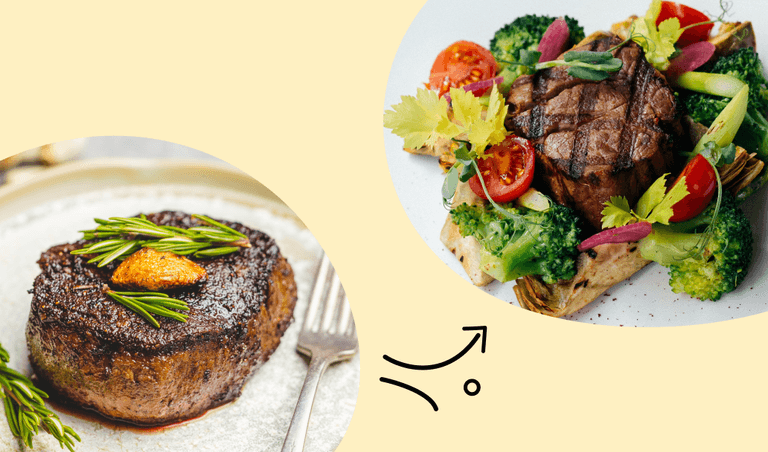 Start to eat vegetables regularly as a side dish. It is the best solution to change your nutrition habits quickly! Cooked or fresh greens are a good accompaniment for meat and fish dishes. Add a bit of salt, natural butter, and lemon juice for flavor. 
7.Replace unhealthy food in your freezer with frozen greens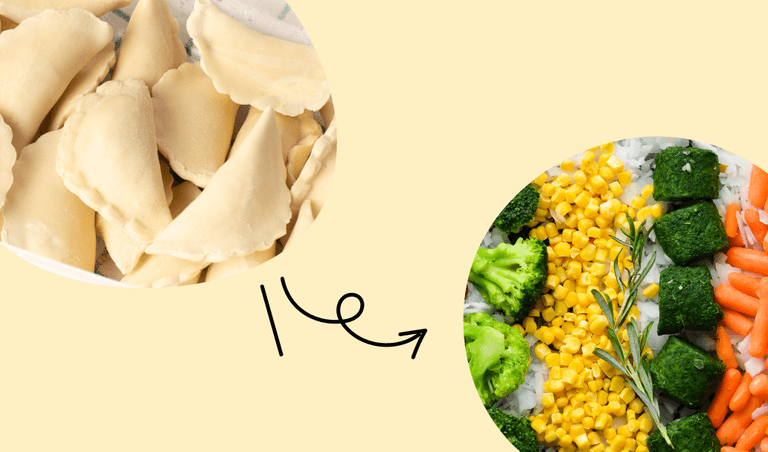 Frozen dishes are the rescue with unexpected friends visit or when you are too tired to cook and have no will to cook. Try to change unhealthy treasures (like pizza, varenyky, french fries, dumplings) in your fridge with green veggies: broccoli, corn, green beans, brussels sprouts etc. Less junk food at home is always a good idea!