GOLO Weight Loss Diet Review: Does it Really Work?
Getting your body in good shape can be challenging. It's no secret that the first step to a healthier you is understanding how your body works and what it needs to function at its best.
Getting your body in good shape can be challenging. It's no secret that the first step to a healthier you is understanding how your body works and what it needs to function at its best.
The GOLO weight loss diet was developed in 2009 by a team of doctors, researchers, and pharmacists who aimed to find the solution for why people can't lose weight or keep it off, and they did. The GOLO diet plan mainly works by managing insulin resistance1, which occurs when your body doesn't respond well to insulin.
This diet is simpler than other traditional diets because it does not require you to eat specific foods or avoid certain ones. You can eat whatever you want as long as it's within your calorie limit, making it perfect for those just starting their weight loss journey. The GOLO diet plan also allows any type of exercise as long as it doesn't exceed your daily calorie burn goal. 
But is it safe? Are there any side effects? And does it actually work? Let's find out! 
Eat tasty food and lose weight with Unimeal app!
Take a Quiz – Get personal meal plan – Achieve your weight goals!
Start Quiz
What is GOLO and how does it work
GOLO stands for "go lose weight," a popular diet plan that balances hormones and manages insulin resistance to achieve permanent weight loss. Balancing your hormones makes it easier for your body to regulate blood sugar levels and speed your metabolism so you can shed pounds without starving yourself.
When your metabolism is high and stable, you will burn fat more efficiently so that it doesn't have to store it away in other areas like the stomach, hips, or thighs. The golo diet plan also helps to prevent health conditions related to increased weight gain, such as heart disease, diabetes, and high blood pressure2.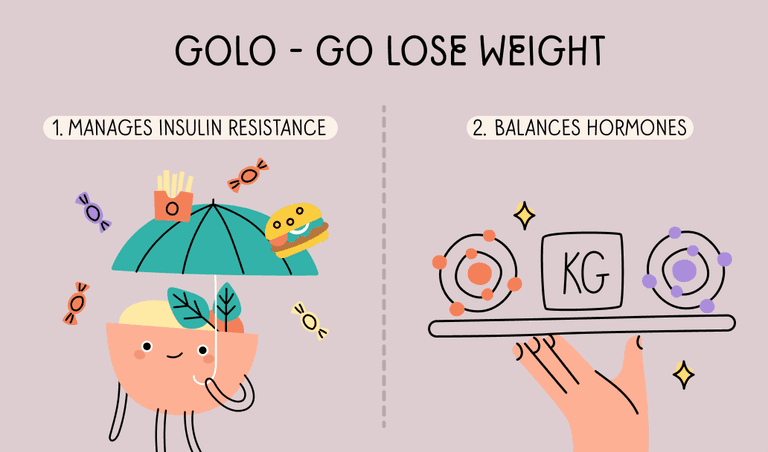 Although you can eat almost anything you want while on the GOLO diet, you need to watch your portion sizes and take a specific supplement called Release supplement3, sold by the company, which helps regulate insulin and speeds up metabolism.
The GOLO diet Supplement contains three minerals and seven herbs as follows4:
Minerals
Magnesium: helps your body to burn more fat and also helps with digestion. One study proved5 that magnesium supplementation resulted in a great reduction in BMI (body mass index), which is a way of measuring your body fat. 
Zinc: plays a big role in helping your body turn food into energy. It's also important for healthy digestion, which helps keep your metabolism working at its best, aiding in weight loss6.
Chromium: helps your body regulate insulin levels (a hormone that regulates the amount of glucose in the body)6, which is important for weight loss because if your hormones are out of balance, it can be hard to lose weight.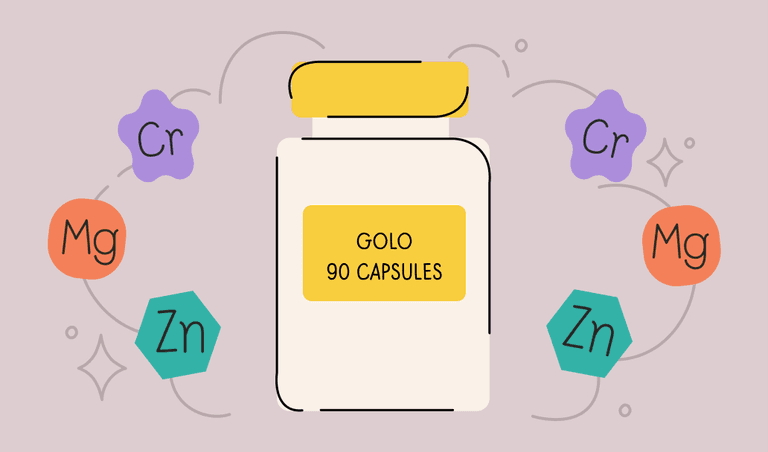 Herbs
Rhodiola extract: has been shown to suppress appetite and reduce food intake. It also increases energy levels and helps balance blood sugar levels7, which helps prevent insulin spikes that cause weight gain.
Inositol: One study showed8 that inositol reduced weight in people with obesity and polycystic ovary syndrome (PCOS), a common hormonal disorder that affects women of reproductive age9.
Berberine extract: is a natural compound found in several plants, including goldenseal root and barberry bush leaves. It suppresses appetite while burning fat to produce energy in your body10.
Gardenia extract: helps regulate your blood sugar levels, which means your body will find it easier to burn fat resulting in weight loss11, rather than store it when you're not eating regularly or when your blood sugar is low due to stress or illness.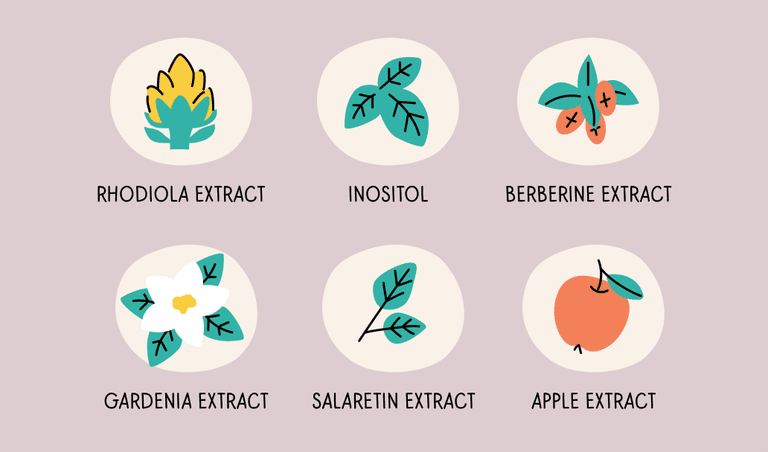 Salaretin extract: supports healthy blood sugar levels12 while also encouraging weight loss through its ability to stop inflammation in the digestive tract and increase metabolism, the process in your body that converts food into energy.
Apple extract: contains pectin, a form of soluble fiber that slows digestion and keeps you feeling full for longer periods than other foods, helping in weight loss13.
Can you lose weight on GOLO diet
One study proved that taking the GOLO release supplement alongside a balanced diet and combining it with exercises resulted in an average weight loss of 37.4lbs14. But there is a high risk of bias in this study because it was sponsored by the company and involved only a small population, and most information isn't published in peer-reviewed journals.  So, there's a need for more research to be conducted on large populations to determine its effectiveness.
Is golo safe?
The GOLO weight loss diet has been said to be safe and effective15 for the past thirteen years and should provide adequate nutrition depending on followers' food choices. However, it would be best to talk to your doctor about your diet before you begin.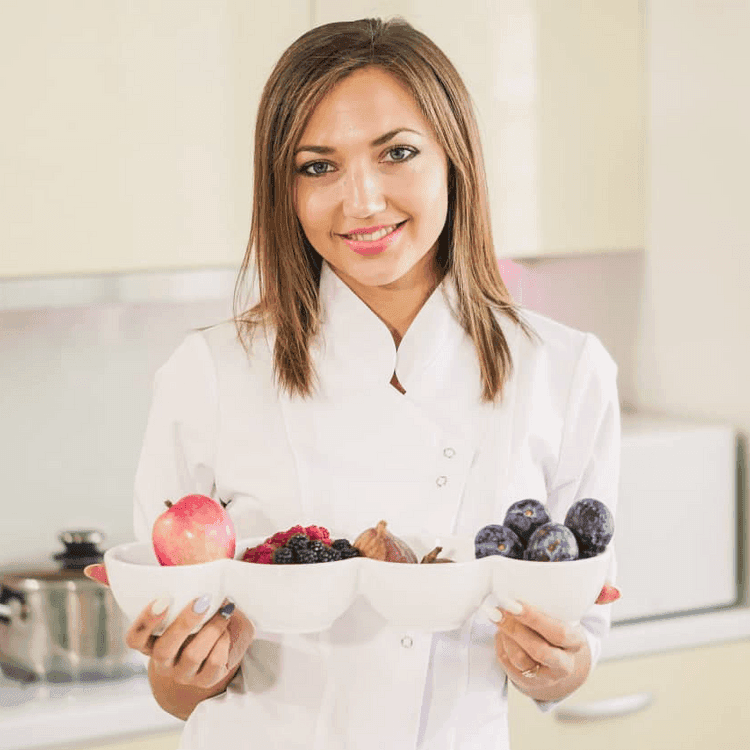 Nutritionist comment
Ievgeniia Dobrynina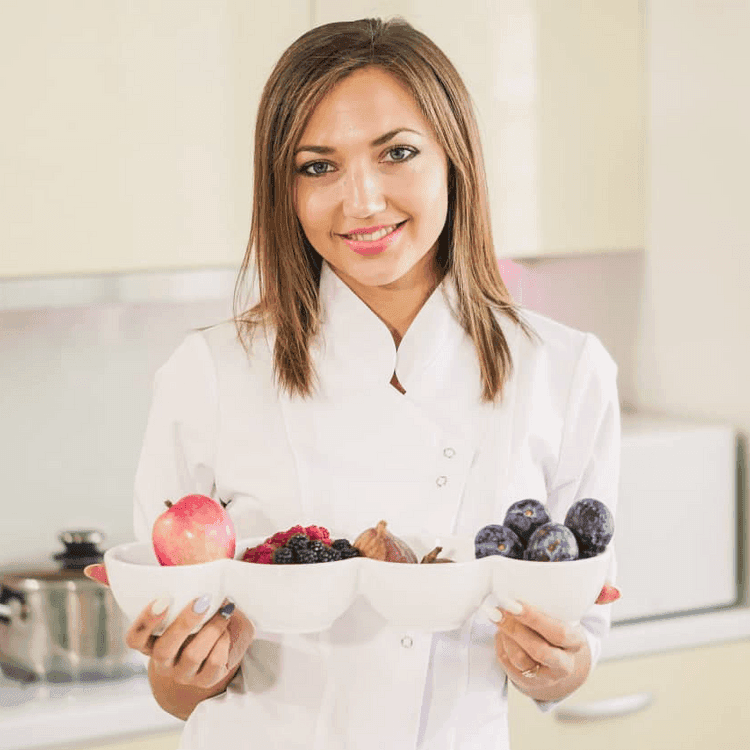 Ievgeniia Dobrynina is the Head of Nutrition and a fact checker at Unimeal.
, Head of Nutrition at Unimeal
All GOLO components are healthy. However, a healthy balanced diet allows you to get all these nutrients without the additional intake of such additives. Regarding food, you can't really eat anything you want, as some followers of this diet describe. There should be restrictions, especially for people for whom it is important to control their blood sugar level. There should still be products with a low glycemic index and a low-carb diet (especially when it comes to simple carbohydrates). Also, don't trust another loud promise of a magic pill. The mediterranean diet remains the best in the world for more than 10 years in a row on many indicators (including sugar control, life extension, and weight loss). This kind of diet is the basis of Unimeal plans.
Side effects of GOLO
According to the manufacturing company, there are no harmful side effects16. But there's a need for more studies to determine whether people following this diet have experienced any undesirable side effects.
FAQ:
What food can you eat on GOLO?
Fruits and vegetables, protein like beef and chicken, seafood, healthy fats like coconut oil, and whole grains are just examples of foods you can eat when following the golo diet plan.
What can you drink on GOLO?
Ideally, water and milk. The golo diet plan encourages followers to avoid sweetened drinks with added sugars, such as sodas, juices, and sweetened teas.
How to use GOLO?
Take one Release supplement pill with each meal or three daily pills. You can take the pill as you begin, during, or right after the meal, and you should never take it on an empty stomach since this could cause low blood sugar17.
How long has GOLO been around?
Thirteen years since 2009 when the GOLO company18  was founded.
How long does it take for GOLO to start working?
Most people start to see results within the first 2-4 weeks. However, this may vary because everyone loses weight differently19.
How much does GOLO diet cost a month?
The GOLO diet plan is free, but for it to work, you must buy the Release supplement, which costs an average of $59.95 for a 30-day supply20. This may vary depending on the amount of Release supplement you take, based on your weight loss goals.
Conclusion
Getting your body in good shape can be challenging. It's no secret that the first step to a healthier you is understanding how your body works and what it needs to function at its best. One way you can achieve your weight loss goals is to manage insulin resistance, which is the body's inability to process sugar healthily. Insulin resistance can lead to weight gain and an increased risk of diabetes, so it's important to keep an eye on this issue as you work toward your goals.