Fennel And Fennel Seeds Health Benefits, Common Uses And Side Effects
Fennel has been extensively used for its unique medicinal and culinary properties since ancient times. Why do people pay so much attention to this veggie? What wonders does it do for women's health? Let's duck in a row while reading!
What is fennel
The fennel plant is a native of the Mediterranean. Its flower plant has a white, fibrous bulb, green stems, and feathery, deep green leaves. The fennel herb is widely noted in cooking. Usually, it is used raw and cooked in Italian, Indian, Chinese, and American cuisines. Its seeds have a mildly sweet, herbal flavor. So that is a reason for being famous for seasoning uses. But, the bulb gets the most attention. Some people note that the dense structure resembles cabbage but is smaller and more viscous.
Eat tasty food and lose weight with Unimeal app!
Take a Quiz – Get personal meal plan – Achieve your weight goals!
Start Quiz
10 benefits of eating fennel and fennel seeds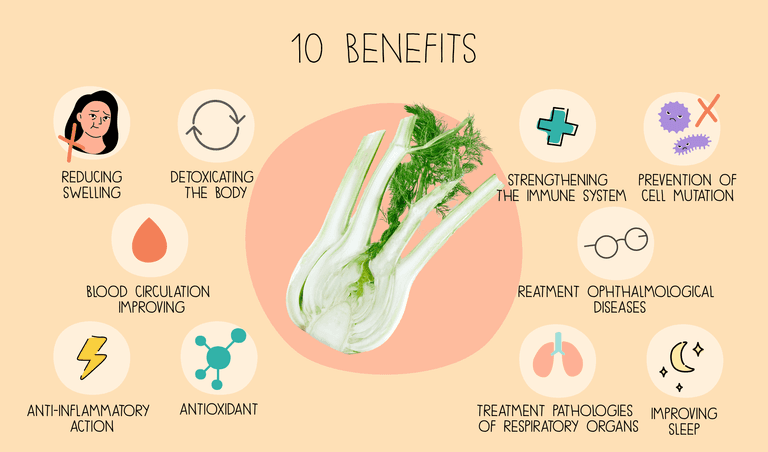 Fennel nutrition benefits are so high, but we've selected the top 10 benefits of eating fennel1Hye Won Lee, Lin Ang, Eunseop Kim, Myeong Soo Lee. (2021, May). Fennel (Foeniculum vulgare Miller) for the management of menopausal women's health: A systematic review and meta-analysis. Complement Ther Clin Pract. DOI:10.1016/j.ctcp.2021.101360,2Allyson Bower, Susan Marquez, Elvira Gonzalez de Mejia. (2016, December). The Health Benefits of Selected Culinary Herbs and Spices Found in the Traditional Mediterranean Diet. Crit Rev Food Sci Nutr. DOI:10.1080/10408398.2013.805713,3Rajkumar Manohar, Akila Ganesh, N Abbyramy, R Abinaya, S K Balaji, S Banu Priya. (2020, November-December). The effect of fennel seeds on pH of saliva - A clinical study. Indian Society for Dental Research. DOI:10.4103/ijdr.IJDR_185_19,4Marzieh Alazadeh, et al. (2020, August). Effect of sweet fennel seed extract capsule on knee pain in women with knee osteoarthritis. Complement Ther Clin Pract. DOI:10.1016/j.ctcp.2020.101219,5Abolfazl Bayrami, et al. (2020, December). Co-regulative effects of chitosan-fennel seed extract system on the hormonal and biochemical factors involved in the polycystic ovarian syndrome. Mater Sci Eng C Mater Biol Appl. DOI:10.1016/j.msec.2020.111351. Here they are6Michal Korinek, et al. (2021, October 11). Anti-Inflammatory and Antimicrobial Volatile Oils: Fennel and Cumin Inhibit Neutrophilic Inflammation via Regulating Calcium and MAPKs. Front Pharmacol. DOI:10.3389/fphar.2021.674095,7M Isabel Calvo, Rita Yolanda Cavero. (2016, August 22). Medicinal plants used for ophthalmological problems in Navarra (Spain). J Ethnopharmacol. DOI:10.1016/j.jep.2016.06.002,8Weiwei Ke, Hongbo Wang, Xiangxuan Zhao, Zaiming Lu. (2021, March 1). Foeniculum vulgare seed extract exerts anti-cancer effects on hepatocellular carcinoma. Food Funct. DOI:10.1039/d0fo02243h:
 Treating dysmenorrhoea
 Body detoxification
 Blood circulation improving
 Anti-inflammatory action
 Antioxidant property
 Treatment pathologies of respiratory organs
 Treatment ophthalmological diseases
 Improving sleep
 Strengthening the immune system
 Prevention of cell mutation
FAQ:
What does fennel seeds do to the female body?
According to research, fennel fruits can be successfully used to treat menstrual cycle delay as an adjuvant. Along with this, it can help with painful menstruation. Remedies from the plant's fruits are recommended for women to facilitate birth, increase milk secretion, and increase libido.
Why is fennel good for your stomach?
The medicinal properties of fennel allow you to eliminate spasms of the smooth muscles of the stomach and intestines. They also have an antiemetic effect. Due to the stimulation of secretion in the gastrointestinal tract, fennel seeds have a choleretic effect. It is used for flatulence, as fennel fruits improve bowel function.
Does fennel make hair grow?
Fennel seeds contain acid, iron, copper, folate, and niacin, these elements stimulate hair growth. Fennel seeds relieve fighting oxidative stress, which stops hair growth and causes problems like hair fall. That's why the external use of essential fennel oil helps treat head itching and hair loss. Also, fennel oil masks and balms are used to purify greasy hair.
Does fennel help you lose weight?
Fennel seeds can accelerate metabolic processes in the body, dull the appetite, and its smell can discourage the desire to eat sweets, pastries, coffee, and strong tea. There is only 49 kcal in 100 grams of fennel greens and 30 kcal in stems.
Does fennel tea make you poop?
Yes. Fennel tea is considered efficient to help with bloating, indigestion, and constipation because of the oils found in these seeds.
Is fennel good for skin?
Doctors and cosmetologists recommend fennel essential oil to restore skin tone, fight acne, and terminate wrinkles. The secret lies in the unusual composition of the remedy; anethole, pinene, phellandrene, camphene, fenhol, and limonene. These substances combine to provide unique properties.
Does fennel raise blood pressure?
Fennel contains potassium, calcium, magnesium, and dietary nitrates with vasodilatory and vasoprotective properties. Because of this, regular fennel use in food can help lower blood pressure and protect the heart.
Is fennel good for anxiety?
If you suffer from insomnia, stress and anxiety, fennel will be a great option to get rid of all problems. Just prepare some tea and drink it before sleep.
Can fennel seeds reduce belly fat?
There is no scientific evidence that fennel seeds can remove belly fat. There is a logical explanation for why this may seem so. Since the fruit has a positive effect on digestion, is low-calorie, removes excess fluid from the body, and eliminates flatulence, one may get the false impression that it has a point effect on specific body parts. However, this is not true.
Who should not take fennel?
People who take drugs containing ciprofloxacin and fluoroquinolones should be careful. Fennel can interfere with the metabolism of these medications when taken together. In this case, you should avoid taking tea or a break for at least 2 hours.
Is it OK to eat raw fennel?
Sure. Moreover, despite its popularity in salads and smoothies, the raw fennel seeds freshen your breath, relieves belching after a large meal. And the antibacterial properties of the plant help get rid of gum inflammation.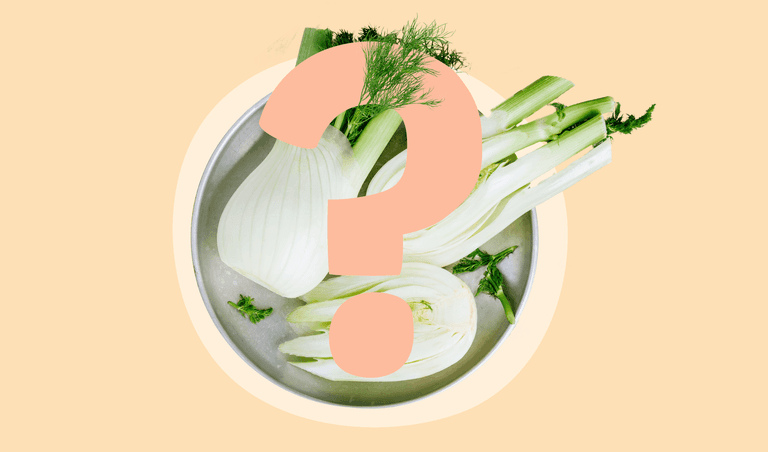 What are the side effects of fennel?
 Individual intolerance. People with allergies to carrots, wormwood, and celery are at risk of an allergy to fennel. Typical symptoms include dizziness, facial swelling, difficulty breathing, and the risk of getting burned.
 The risk of bleeding and miscarriage for pregnant women.
 Negative effect on the endocrine system. If a person has an endocrine-related disease, fennel should be avoided due to the high concentration of plant-derived phytoestrogens.
 The risk of getting burned. Intensive fennel intake increases the skin's sensitivity to the sun, leading to sunburn.
How to use fennel
The 1st method is chewing fennel seeds after a meal or when you have pain. The 2d method is to add essential fennel oil to creams for cosmetic purposes. The 3d method is the use of aromatherapy with essential fennel oil. To do this, add 3-4 drops of oil to the aroma lamp. The 4th method reduces weight and adds greens and dill rhizomes to salads and other dishes.
Fennel tea recipe
Well, drawing the line under the fennel health benefits, we'd like to offer you a healthy fennel tea recipe to nourish your body. But remember that due to the high concentration of active substances in the drink, you need to consume it in limited quantities. Only with proper use of tea can you get a beneficial effect on the body.
Grind 1-2 tablespoons of seeds, add them to a large mug and add hot water. Let it rest for 10 minutes. Strain the liquid and add honey.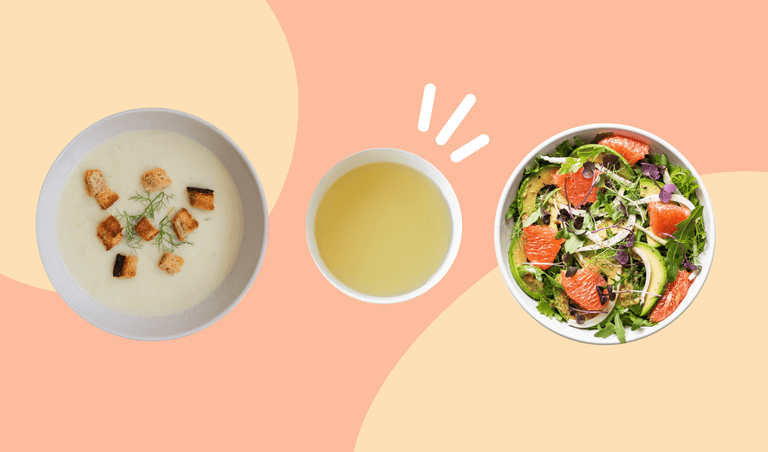 Running through
The entire fennel plant can be consumed, including the bulb, fronds, and seeds. You can eat it raw or cooked. Fennel tea is especially useful. Fennel is low in calories but rich in nutrients related to many health benefits. These positively influence women's health, stomach, weight loss, skin, and hair condition, sleep boosting, and blood circulation.