Best-Loved Ukrainian Food Selected by Locals
If you love Ukrainian food or want to have the first taste of Eastern European cuisine, you have got to try these delicious Ukrainian meals selected by locals! We've rounded up several traditional dishes, including entrées, meat dishes, appetizers, side dishes, and desserts. Let these 7 authentic Ukrainian meals take you on a mouthwatering journey!
Ukraine is famous for its traditional local cuisine with its variety of regional interpretations and tasteful dishes. Some of the recipes, such as borsch or dumplings, became a part of international menus and can be tasted in other countries. But we've prepared for you very local dishes from different regions, that you can try either while traveling to Ukraine or to cook them at your own kitchen.
Eat tasty food and lose weight with Unimeal app!
Take a Quiz – Get personal meal plan – Achieve your weight goals!
Start Quiz
Each of the Ukrainian lands has its own traditions to follow. For example, the South of Ukraine, where the Dnieper flows into the Black Sea, is famous for their fishermen and therefore, the local kitchen pleases with a variety of fish dishes.
The North of Ukraine harvests all sorts of potato and local hostesses invented the 1001 method to prepare this vegetable. The Western part of the country is the land of cheese, meat and authentic dishes.
So join us in a small gastronomic journey from one part of Ukraine to another!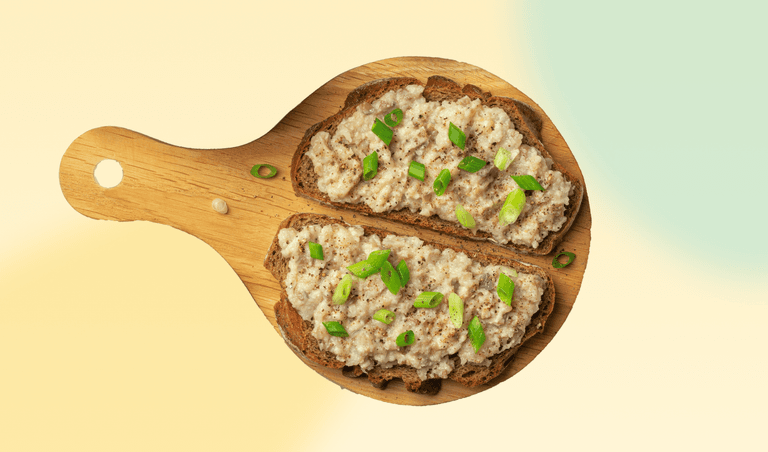 Let's start from a simple and yummy appetizer of herring straight from South Palmyra. Known for its unique taste of Odessa freshly caught fish, forshmak means "foretaste" in Yiddish. Forshmak is a signature cold appetizer served with slides of dark bread, but many people eat it as a side dish.
"Forshmak is like borsch - every house has its own recipe," says my mother. "Our family has a recipe that your dad learned back in the 1970s from an elderly lady Rai Abramovna, a neighbor in a communal apartment. She told how her grandmother used to cook this dish for her!".
In Odessa, this fish-made dish is associated with family traditions, when the recipe goes from one generation to another, from grandmother to a granddaughter. 
We present you the easy classic recipe of Forshmak from Odessa, the very same as Ukrainian grandmas used to cook!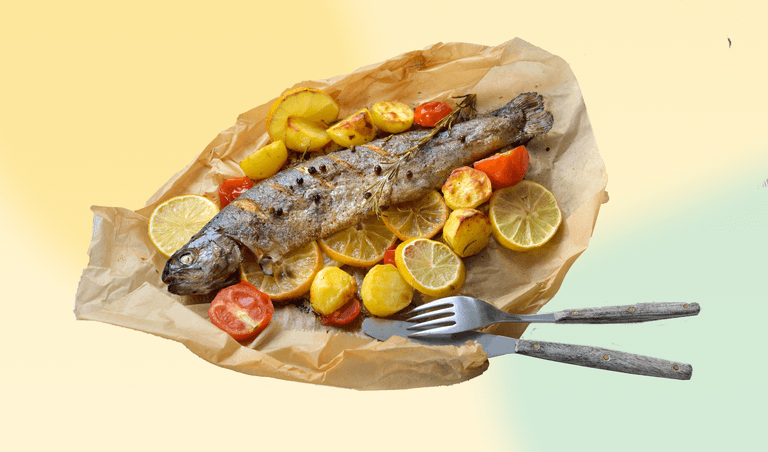 Carpathian rainbow trout has nutritional qualities and healing properties, which makes this fish extremely popular among locals and tourists at the same time. Fast Carpathian rivers are famous for trout as well. It's also a part of other Ukrainian regions cuisine, but usually there the trout is served grilled. 
If you don't find the rainbow trout on a market then try just regular trout, which is basically the same sort of fish, and add all the classic ingredients from this recipe: potatoes, tomatoes, rosemary sprig. Voila!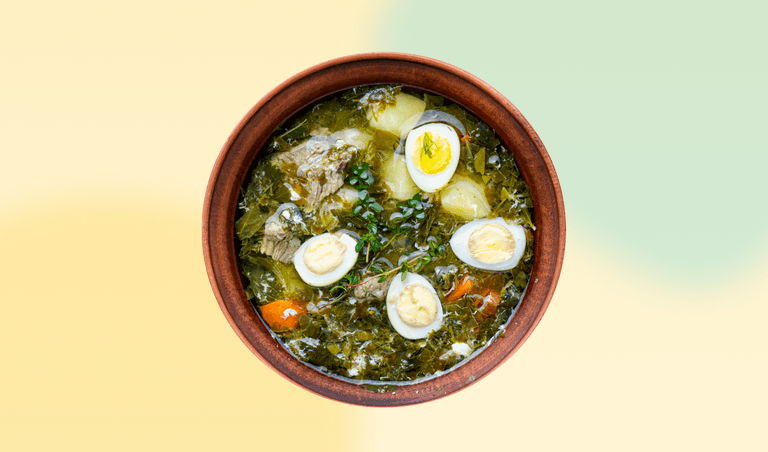 Yes, there's no beet! Green borsch is a Ukrainian sorrel soup and it tastes different. Many will say that this is not borsch at all, but the soup still is extremely popular in Eastern Europe.
The green variation of borsh is usually served in Ukraine during spring time and summer, when leafy vegetables appear in the gardens, and the body needs fresh vitamins after a long cold season. Added sorrel and spinach give the soup a beautiful amber color and a pleasant sourness. 
So, if you have never cooked Ukrainian green borsch before, by all means, do it: it turns out fragrant, satisfying, and surprisingly tasty!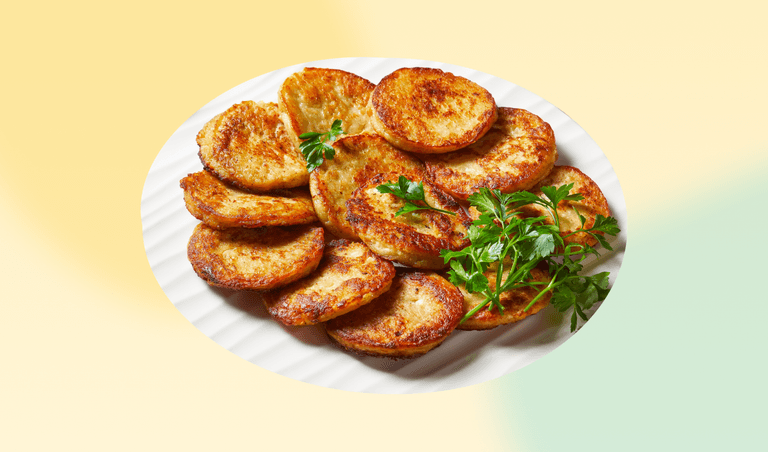 One of the favorite dishes is pancakes made from grated potatoes - deruny. An authentic and easily-made recipe was invented in the Polissya region and speeded all over Ukraine. 
Every year Korosten (Zhytomyr region) city hosts the International Potato Festival. Chefs from all over Ukraine and beyond come here to show their art of cooking deruny. There is even a monument of derun in the middle of the park – the main location of the festival. 
Deruny are always on the menu in traditional local restaurants. We caught one popular recipe from their kitchen for you!
Ukraine is famous for another ancient dish - shpundra. It comes through all Ukrainian gastronomy history and there's no dispute about its origin, as per example with borsch or dumplings.
So what is that shpundra? It's very simple - fried belly or brisket, stewed with onions, carrots in beet juice, or kvass. Ideally, use a beet kvass instead of the original one. Then meat will be incredibly colorful and very juicy!
But it will take about 3-4 days to prepare beet kvass. Thus, you can use a more simplified recipe. The dish will be very authentic anyway. 
After 2 hours in the oven, you can serve the shpundra hot on the table as a stand-alone dish or with a side dish. So cook to your heart's content!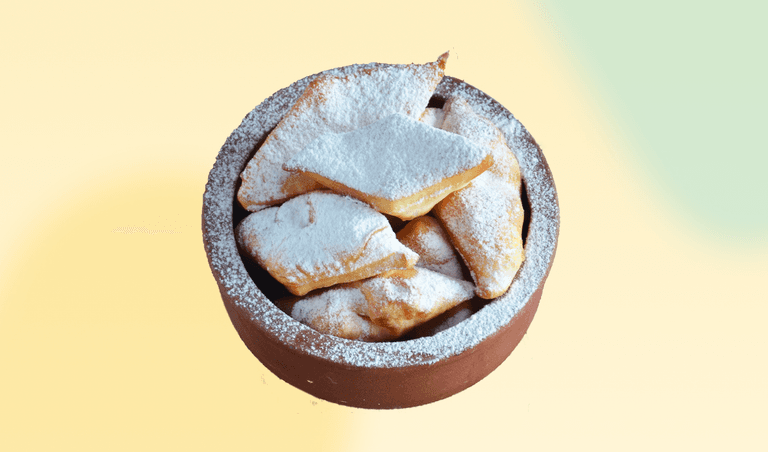 Verguni - lush buns on kefir, fried in oil. A popular folk recipe, simple and quick for a weekend breakfast or an afternoon snack.
You can obtain a whole slide of mouthwatering buns from a few products! Verguni are the best when they're just from the oven. Well, if you don't finish the whole batch in one round you can easily heat the rest in the microwave after and they still will have the same consistency.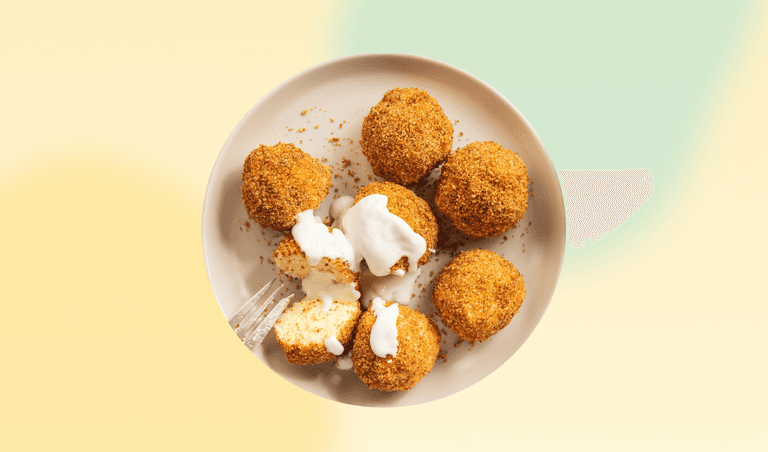 Steamed buns-bags from yeast dough is the best description of the original gombovtsi recipe. Inside of the dough, you need to add different fillings from berries or fruits and fill the dough with spices. Curiously, it may be identical to Chinese steamed buns, as they are also respected there as a traditional dish. So, this recipe possibly has come down to Western Europe from the Orient.
The last part of the recipe is to cool down the gombovtsi in a fridge, but before that use one secret - roll them with rusk crackers and sugar. One of the favorite Ukrainians desserts is ready to surve!
Greetings from Ukraine
Hope this list of Ukrainian dishes will add some freshness to your usual menu and will make you feel like Ukrainian "hospodynya" (housewife) while cooking them. You also can make a Ukrainian-style dinner for your friends and try together Gombovtsi or Carpathian trout! Don't be afraid to experiment and add your own variations of the proposed recipes!
Appetizing, diverse, and delectable, Ukrainian meals will leave a pleasant aftertaste and, of course, an idea to try one more recipe!